Since 1.9.2018 the so called residental parking was established in center of Brno. This may bring one more thing to worry about to customers who plan to move from/to city centre.
Please take a look on following map: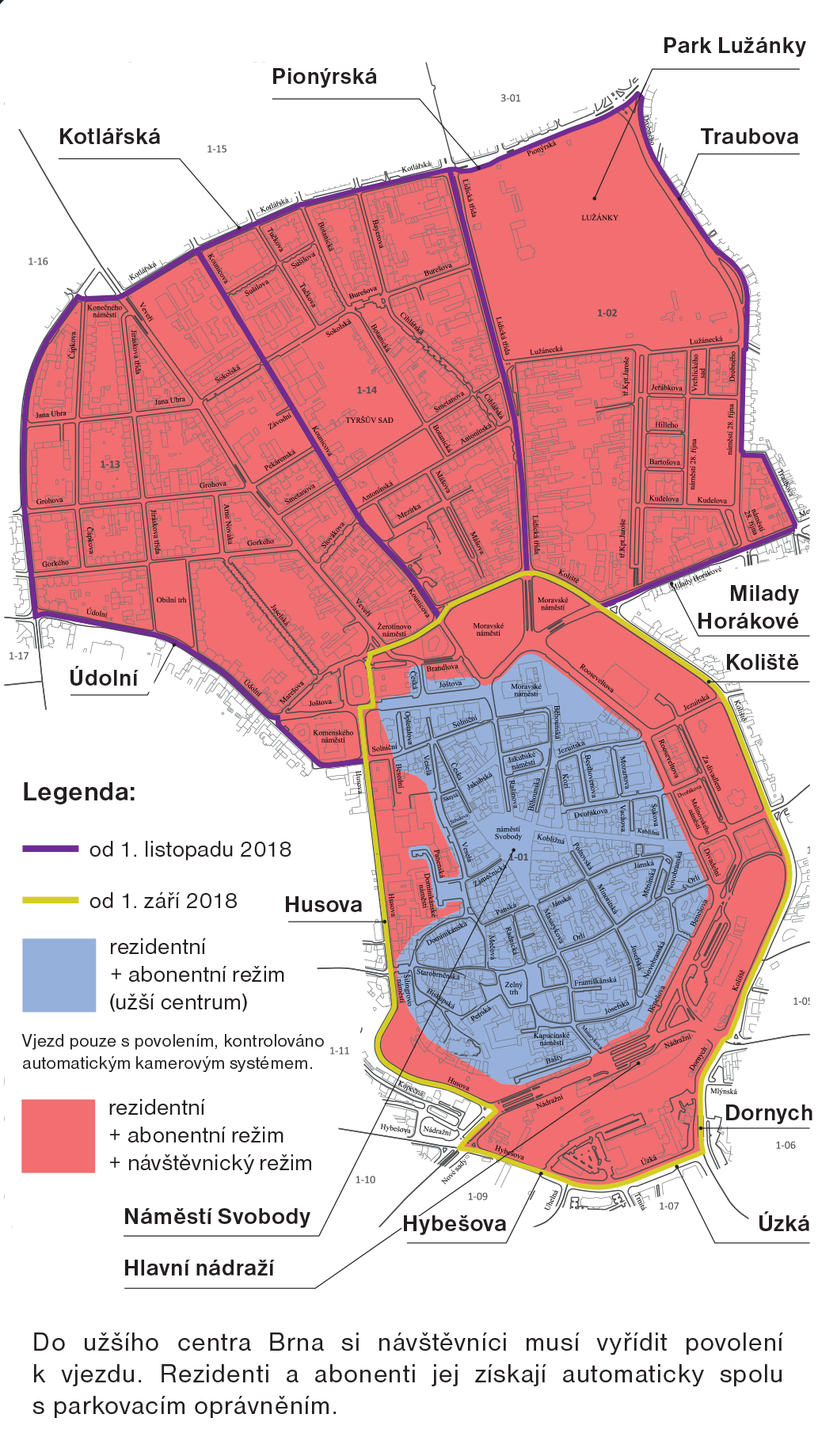 Residental parking is being launched in two waves: yellow and then purple bordered area. Good new is, that anywhere in this zones is not a problem to perform moving, however some more or less preparation is necessary to be done in advance.
Everyone, who has permanent residence in some of these zones, can operate with 100 hours/year to provide for cars of moving or other services. More info here (Czech). After you issue the permit, please send us scan/photo, to ensure we won't be fined.
If you do not have a permanent residence at address in city center, where the moving should happen, we have to issue the permit based on order at the Department of Transport. We will need your full name and permanent address. Please order the moving at least 2 days in advance.

Nothing from mentioned above is need to solve, if you live in red area. Here we can come as "visitors". But to the price of the moving will be added price for parking. We believe that Police will remain tolerant to parking on sidewalks etc.
Without permit (from you or issued by us) is not allowed for us to enter the blue area at all. Please keep it in mind.
In all cases is necessary to deal on moving services enough in advance.
Thank you.
We hope there won't be more restrictions to citizens in our city in future.