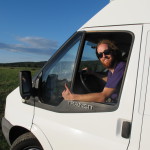 Our company specializes in moving and transport services, so we can help you:
transport anything that will fit in a van (scroll down for the dimensions of our van)
move to your new home for a very reasonable price (particularly suitable for students)
transport furniture from IKEA and other stores to your home
clear out your old apartment, garage, etc.
We perform all of these services in and around Brno, for affordable prices and always with a positive attitude. Give us a try and you'll see that we really are more than just your regular moving guys.
Important:
Dear customers,
Due to the necessary service on our van and (the more pleasant) Christmas rest from 17.12. till 2.1. we are out of service. We are looking forward to more transfers after new year!
😉 Beautiful Christmas!
PS: if necessary, please use our dear colleagues:
Petr Horák-774 425 855 (Movingservice.cz)
Ondřej Hrejsemnou-776 645 346 (Ondřej Hrejsemnou – Lepší než vyhořet)
Tomáš Pokorný 777 700 461 (Odvozbrno.cz – Tomáš Pokorný)
Or
Martin Formanek-777 333 025 (so far without website)

Need to arrange a move? You can call us, send us an email or book us online.
We're the only moving/transport company in Brno that offers the option of ONLINE BOOKING, for an exact date and time according to your needs and our abilities.
Helping people move is what we love and do best. Contact us and we'll come up with the best deal for you. Feel free to check out our low prices right now.
Contact info: Pavel Tománek
Phone: +420 773 748 671
Email: pavel@sestopkou.eu
 Our moving car:
Mercedes Benz Sprinter:


Load space: (14m3)
Height: 180 cm
Width: 170 cm
Length: 440 cm
+ 3 seats, towing, air condition.
We are looking forward to hearing from you!
Our mascot Sergei the guniea pig and his story: